Poly 86872-01 HW261N Binaural Headset
$153.00
or 6 weekly interest-free payments from $25.50 with
Calculate shipping price
Please fill in the fields below with the shipping destination details in order to calculate the shipping cost.
Features:
The Plantronics HW261N-DC Dual Channel Headset
a SupraPlus professional headset with two independent receiver channels and an Electret microphone. The headset has a TA6MLX Quick Disconnect for connecting to Plantronics dual channel PTT products. Additionally, it has a single cable to make it lightweight and comfortable.
– Wideband audio for more natural sound and clearer conversations
– Fully compatible with standard band environments
– Premium audio assures quality customer communications
– Ultra noise-canceling screen out background noise, reducing distraction
– Over-the-head, all-day comfortable design for intensive use
– Connectivity technology : Wired
Specifications:
Product Description
Poly SupraPlus HW261N-DC – headset
Product Type
Headset – wired
Headphones Form Factor
On-ear
Connectivity Technology
Wired
Sound Output Mode
Stereo
Microphone
Boom
Microphone Technology
Electret condenser
Manufacturer Part No:
86872-01
Brand:
Poly
Product Type:
Binaural Headset
UPC
017229136823
Product Family:
–
Shipping Weight:
0.5 kg
PB Part No:
HHAPLA4624
Product Model:
86872-01 HW261N
Warranty:
12 months *
* Warranty period is as stated above unless the manufacturer has chosen to specify a longer period.
All warranties are return to base unless otherwise specified.
Why is there a reasonable price displayed?
Discover the reason behind our incredibly reasonable prices! At our company, we prioritize your satisfaction and work tirelessly to offer you access to top-notch brands without breaking the bank. Our commitment to minimizing profit margins enables us to deliver affordability without compromising on quality. Shop with confidence and explore a wide range of reputable products at budget-friendly rates. Your satisfaction is our priority!
Poly 86872-01 HW261N Binaural Headset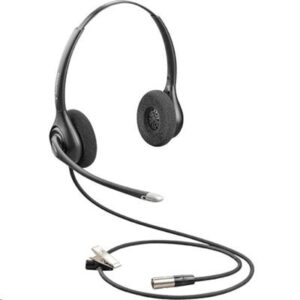 The Plantronics HW261N-DC Dual Channel Headset a SupraPlus professional headset with two independent receiver channels and an Electret microphone. The headset has a TA6MLX Quick Disconnect for connecting to Plantronics dual channel PTT products. Additionally, it has a single cable to make it lightweight and comfortable. - Wideband audio for more natural sound and clearer conversations - Fully compatible with standard band environments - Premium audio assures quality customer communications - Ultra noise-canceling screen out background noise, reducing distraction - Over-the-head, all-day comfortable design for intensive use - Connectivity technology : Wired
Product SKU: 86872-01
Product Brand: Poly
Product Currency: NZD
Product Price: 153.00
Price Valid Until: 1970-01-01
Product In-Stock: InStock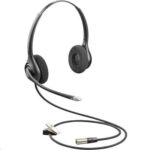 Poly 86872-01 HW261N Binaural Headset
Your review
* Review is required
Email
* Email is required
Add photos or video to your review