Everki EKF875 EVERKI Rugged EVA Laptop Briefcase 13.3 . Hardened Laptop Sleeve withCushionedMemoryFoam Lining
Roll over image to zoom in
Click to open expanded view
$53.00
or 6 weekly interest-free payments from $8.83 with
Calculate shipping price
Please fill in the fields below with the shipping destination details in order to calculate the shipping cost.
Features:
EVERKI Rugged EVA Laptop Briefcase 13.3". Hardened Laptop Sleeve with Cushioned Memory Foam Lining
Features:
Fits Chromebooks/Laptops up to 13.3″
EVA Hard Shell
Hardened Laptop Sleeve with Cushioned Memory Foam Lining for Laptop Protection
Hand Carry Handle
Adjustable and Removable Shoulder Strap
Name Tag
External Pocket/s
Padded Foam Inner to Protect against Bumps with Easy Access Slots
High Contrast Orange Lining to find Accessories Easier
Laptop Compartment Dimensions: 34.3 x 24.2 x 2.5cm
External Dimensions: 37.5 x 27.5 x 6.5cm
Weight: 0.86kg (w/Shoulder Strap
Specifications:
Colour:
Black/Orange
Fits Laptops up to:
13.3 in
Laptop compartment:
343 x 242 x 25 mm
External dimensions:
375 x 275 x 65 mm
Bag weight:
0.86 kg (w/Shoulder Strap)
Manufacturer Part No:
EKF875
Brand:
Everki
Product Type:
–
UPC
874933002413
Product Family:
–
Shipping Weight:
0.598 kg
PB Part No:
BAGEKB0140
Product Model:
–
Warranty:
60 months *
* Warranty period is as stated above unless the manufacturer has chosen to specify a longer period.
All warranties are return to base unless otherwise specified.
Why is there a reasonable price displayed?
Discover the reason behind our incredibly reasonable prices! At our company, we prioritize your satisfaction and work tirelessly to offer you access to top-notch brands without breaking the bank. Our commitment to minimizing profit margins enables us to deliver affordability without compromising on quality. Shop with confidence and explore a wide range of reputable products at budget-friendly rates. Your satisfaction is our priority!
Everki EKF875 EVERKI Rugged EVA Laptop Briefcase 13.3 . Hardened Laptop Sleeve withCushionedMemoryFoam Lining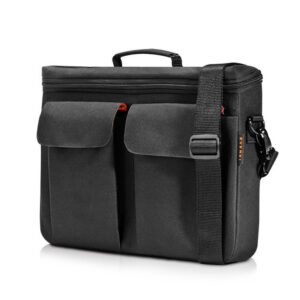 EVERKI Rugged EVA Laptop Briefcase 13.3''. Hardened Laptop Sleeve with Cushioned Memory Foam Lining Features: Fits Chromebooks/Laptops up to 13.3" EVA Hard Shell Hardened Laptop Sleeve with Cushioned Memory Foam Lining for Laptop Protection Hand Carry Handle Adjustable and Removable Shoulder Strap Name Tag External Pocket/s Padded Foam Inner to Protect against Bumps with Easy Access Slots High Contrast Orange Lining to find Accessories Easier Laptop Compartment Dimensions: 34.3 x 24.2 x 2.5cm External Dimensions: 37.5 x 27.5 x 6.5cm Weight: 0.86kg (w/Shoulder Strap
Product SKU: EKF875
Product Brand: Everki
Product Currency: NZD
Product Price: 43.00
Price Valid Until: 1970-01-01
Product In-Stock: PreOrder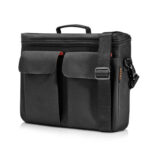 Everki EKF875 EVERKI Rugged EVA Laptop Briefcase 13.3 . Hardened Laptop Sleeve withCushionedMemoryFoam Lining
Your review
* Review is required
Email
* Email is required
Add photos or video to your review