Corsair iCUE 5000X RGB Black ATX MidTower Gaming Case Tempered Glass, 3X A-RGB Fan Pre Installed, CPU Cooler Supports Upto 170mm, Graphs Card Supports Upto 420mm, 360mm Rad Supported, 7+2 (Vertical) X PCI Slots, Front I/O: 2X USB, 1X Type C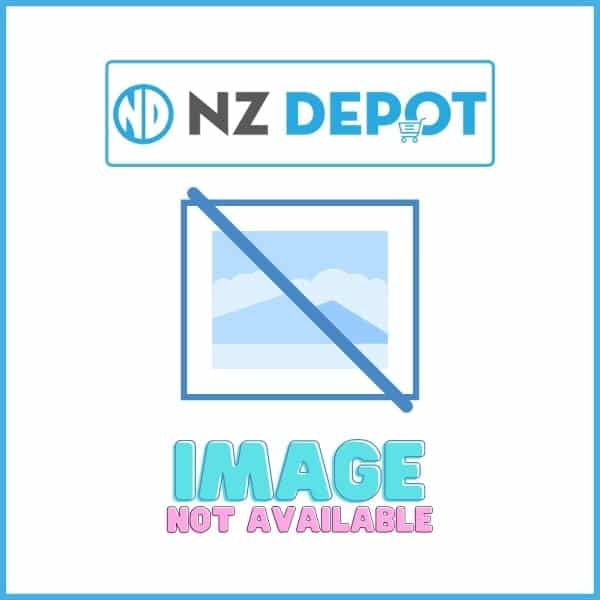 Roll over image to zoom in
Click to open expanded view
$322.00
or 6 weekly interest-free payments from $53.66 with
Calculate shipping price
Please fill in the fields below with the shipping destination details in order to calculate the shipping cost.
Features:
CORSAIR iCUE 5000X RGB Mid-Tower Case
The CORSAIR iCUE 5000X RGB is a mid-tower ATX case that shows off your PC, and not its cables, behind four stunning tempered glass panels. Easily route major cables through a single channel for clean builds with CORSAIR RapidRoute design and 25mm of routing depth. A wealth of flexible cooling options let you build your PC your way, including room to mount up to 10x 120mm fans or multiple 360mm radiators, and a motherboard tray with customizable side fan mounts. Three included 120mm SP RGB ELITE fans deliver enhanced cooling and vibrant lighting. Complete with room for four storage drives and a modern front I/O panel including a USB-C port, the 5000X RGB makes for a clean build that keeps its cool.
Key Features
– Clear, Clean, and Cool: The 5000X RGB makes a stunning, showpiece-worthy PC easy to build and easier to keep cool with the space and flexibility to mount multiple 360mm radiators, all surrounded by beautiful tempered glass on four sides.
– Four Tempered Glass Panels: House your system behind tool-free tempered glass, highlighting your components and RGB lighting.
– CORSAIR RapidRoute Cable Management System: Makes it simple and fast to route your major cables through a single hidden channel, with a roomy 25mm of space behind the motherboard for all of your cables.
– Three Included 120mm RGB Fans: CORSAIR SP RGB ELITE fans utilize AirGuide anti-vortex vanes to concentrate airflow and enhance cooling. Each fan is equipped with eight individually addressable RGB LEDs for brilliant lighting.
– Smart RGB Lighting Out-of-the-Box: Fully control and synchronize the RGB lighting for up to six fans with the included iCUE Lighting Node CORE and CORSAIR iCUE software.
– Motherboard Tray with Customizable Fan Mounts: Side-mount up to 3x 120mm fans or up to a 360mm radiator, enabling new flexible cooling options.
– Maximum Cooling Potential: A spacious interior fits up to 10x 120mm or 4x 140mm cooling fans, along with multiple radiators including up to a 360mm in front and a 360mm push/pull in the roof.
– Modern Front Panel I/O: Puts your connections within easy reach, including a USB 3.1 Type-C Port, 2x USB 3.0 port, and a combination audio/microphone jack.
– All the Storage You Need: Fits up to 3x 2.5in SSDs and 2x 3.5in HDDs.
FOUR TEMPERED GLASS PANELS
Show off your system and lighting from all angles, with dedicated front ventilation channels for ample airflow.
3x 120mm RGB FANS INCLUDED
CORSAIR SP RGB ELITE fans utilize anti-vortex vanes to concentrate airflow direction, with eight individually addressable RGB LEDs per fan controlled by the included iCUE Lighting Node CORE.
MASSIVE COOLING POTENTIAL
Room for multiple radiators, including up to 360mm in front and 360mm push/pull in the roof.
MOTHERBOARD TRAY
Customizable side-mounts for up to 3x 120mm fans or a radiator up to 360mm.
SIMPLE AND EASY CABLE ROUTING
CORSAIR RapidRoute cable management system routes major cables through a single channel, with 25mm of depth along the side of the case.
FITS UP TO FIVE DRIVES
3x 2.5in SSD mounts and 2x 3.5in HDD trays for the storage you need.
FRONT PANEL I/O
Puts modern connections within easy reach.
1x USB 3.1 TYPE-C PORT
2x USB 3.0 PORT
1x 3.5MM COMBINATION HEADPHONE/MICROPHONE JACK
Specifications:
Dimensions (L x W x H)
520mm x 245mm x 520mm / 20.47″ x 9.65″ x 20.47″
Material
Steel, Plastic, Tempered Glass
Cooling Layout
Front: 3x 120mm, 2x 140mm (3x 120mm Included – PWM RGB with Strator Vane Tech)
Motherboard Tray: 3x 120mm
Top: 3x 120mm, 2x 140mm
Rear: 1x 120mm
Radiator Compatibility
Front: 360mm / 280mm
Top: 360mm / 280mm
Motherboard Tray: 360mm / 240mm
Rear: 120mm
Expansion Slots (Main)
7 + 2 Vertical
Motherboard (Main)
Mini-ITX, Micro-ATX, ATX, E-ATX (305mm x 277mm)
Storage
4x 2.5″ SSDs
2x 3.5″ HDDs
Clearances
PSU: 225mm
CPU Cooler: 170mm
GPU: 420mm
Dust Filters
Front, Top, PSU, Motherboard Tray
Front I/O
USB 3.0 (x2)
USB 3.1 Type C (x1)
Headphone / Microphone (x1)
Power
Reset
Power Supply
ATX (Not Included)
Box Contents
5000X Case
Quick Start Guide
Accessory Box
Manufacturer Part No:
CC-9011212-WW
Brand:
Corsair
Product Type:
ATX MidTower Gaming Case
UPC
840006627517
Product Family:
iCUE 5000X RGB
Shipping Weight:
12.75 kg
PB Part No:
CHACOR05020
Product Model:
Black
Warranty:
12 months *
* Warranty period is as stated above unless the manufacturer has chosen to specify a longer period.
All warranties are return to base unless otherwise specified.
Why is there a reasonable price displayed?
Discover the reason behind our incredibly reasonable prices! At our company, we prioritize your satisfaction and work tirelessly to offer you access to top-notch brands without breaking the bank. Our commitment to minimizing profit margins enables us to deliver affordability without compromising on quality. Shop with confidence and explore a wide range of reputable products at budget-friendly rates. Your satisfaction is our priority!
Corsair iCUE 5000X RGB Black ATX MidTower Gaming Case Tempered Glass, 3X A-RGB Fan Pre Installed, CPU Cooler Supports Upto 170mm, Graphs Card Supports Upto 420mm, 360mm Rad Supported, 7+2 (Vertical) X PCI Slots, Front I/O: 2X USB, 1X Type C

CORSAIR iCUE 5000X RGB Mid-Tower Case The CORSAIR iCUE 5000X RGB is a mid-tower ATX case that shows off your PC, and not its cables, behind four stunning tempered glass panels. Easily route major cables through a single channel for clean builds with CORSAIR RapidRoute design and 25mm of routing depth. A wealth of flexible cooling options let you build your PC your way, including room to mount up to 10x 120mm fans or multiple 360mm radiators, and a motherboard tray with customizable side fan mounts. Three included 120mm SP RGB ELITE fans deliver enhanced cooling and vibrant lighting. Complete with room for four storage drives and a modern front I/O panel including a USB-C port, the 5000X RGB makes for a clean build that keeps its cool. Key Features - Clear, Clean, and Cool: The 5000X RGB makes a stunning, showpiece-worthy PC easy to build and easier to keep cool with the space and flexibility to mount multiple 360mm radiators, all surrounded by beautiful tempered glass on four sides. - Four Tempered Glass Panels: House your system behind tool-free tempered glass, highlighting your components and RGB lighting. - CORSAIR RapidRoute Cable Management System: Makes it simple and fast to route your major cables through a single hidden channel, with a roomy 25mm of space behind the motherboard for all of your cables. - Three Included 120mm RGB Fans: CORSAIR SP RGB ELITE fans utilize AirGuide anti-vortex vanes to concentrate airflow and enhance cooling. Each fan is equipped with eight individually addressable RGB LEDs for brilliant lighting. - Smart RGB Lighting Out-of-the-Box: Fully control and synchronize the RGB lighting for up to six fans with the included iCUE Lighting Node CORE and CORSAIR iCUE software. - Motherboard Tray with Customizable Fan Mounts: Side-mount up to 3x 120mm fans or up to a 360mm radiator, enabling new flexible cooling options. - Maximum Cooling Potential: A spacious interior fits up to 10x 120mm or 4x 140mm cooling fans, along with multiple radiators including up to a 360mm in front and a 360mm push/pull in the roof. - Modern Front Panel I/O: Puts your connections within easy reach, including a USB 3.1 Type-C Port, 2x USB 3.0 port, and a combination audio/microphone jack. - All the Storage You Need: Fits up to 3x 2.5in SSDs and 2x 3.5in HDDs. FOUR TEMPERED GLASS PANELS Show off your system and lighting from all angles, with dedicated front ventilation channels for ample airflow. 3x 120mm RGB FANS INCLUDED CORSAIR SP RGB ELITE fans utilize anti-vortex vanes to concentrate airflow direction, with eight individually addressable RGB LEDs per fan controlled by the included iCUE Lighting Node CORE. MASSIVE COOLING POTENTIAL Room for multiple radiators, including up to 360mm in front and 360mm push/pull in the roof. MOTHERBOARD TRAY Customizable side-mounts for up to 3x 120mm fans or a radiator up to 360mm. SIMPLE AND EASY CABLE ROUTING CORSAIR RapidRoute cable management system routes major cables through a single channel, with 25mm of depth along the side of the case. FITS UP TO FIVE DRIVES 3x 2.5in SSD mounts and 2x 3.5in HDD trays for the storage you need. FRONT PANEL I/O Puts modern connections within easy reach. 1x USB 3.1 TYPE-C PORT 2x USB 3.0 PORT 1x 3.5MM COMBINATION HEADPHONE/MICROPHONE JACK
Product SKU: CC-9011212-WW
Product Brand: Corsair
Product Currency: NZD
Product Price: 322.00
Price Valid Until: 1970-01-01
Product In-Stock: InStock
Additional information
| | |
| --- | --- |
| Brand | |
| Part Number | |
| MPN | |
| GTIN | |
Corsair iCUE 5000X RGB Black ATX MidTower Gaming Case Tempered Glass, 3X A-RGB Fan Pre Installed, CPU Cooler Supports Upto 170mm, Graphs Card Supports Upto 420mm, 360mm Rad Supported, 7+2 (Vertical) X PCI Slots, Front I/O: 2X USB, 1X Type C
Your review
* Review is required
Email
* Email is required
Add photos or video to your review