Zebra MOTOROLA CBLE SCANNER UNI KBW 7FT Keyboard Wedge Cable: PS/2 Power Port 7ft. Straight
$36.00
or 6 weekly interest-free payments from $6.00 with
Calculate shipping price
Please fill in the fields below with the shipping destination details in order to calculate the shipping cost.
Features:
MOTOROLA CBLE SCANNER UNI KBW 7FT Keyboard Wedge Cable: PS/2 Power Port 7ft. Straight
Specifications:
Manufacturer Part No:
CBA-K01-S07PAR
Brand:
Zebra
Product Type:
–
UPC
–
Product Family:
–
Shipping Weight:
0.1 kg
PB Part No:
CABMTA1285
Product Model:
–
Warranty:
12 months *
* Warranty period is as stated above unless the manufacturer has chosen to specify a longer period.
All warranties are return to base unless otherwise specified.
Why is there a reasonable price displayed?
Discover the reason behind our incredibly reasonable prices! At our company, we prioritize your satisfaction and work tirelessly to offer you access to top-notch brands without breaking the bank. Our commitment to minimizing profit margins enables us to deliver affordability without compromising on quality. Shop with confidence and explore a wide range of reputable products at budget-friendly rates. Your satisfaction is our priority!
Zebra MOTOROLA CBLE SCANNER UNI KBW 7FT Keyboard Wedge Cable: PS/2 Power Port 7ft. Straight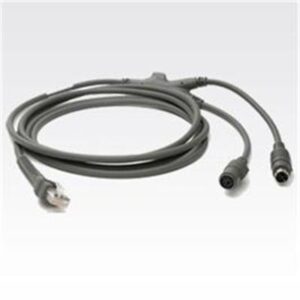 MOTOROLA CBLE SCANNER UNI KBW 7FT Keyboard Wedge Cable: PS/2 Power Port 7ft. Straight
Product SKU: CBA-K01-S07PAR
Product Brand: Zebra
Product Currency: NZD
Product Price: 36.00
Price Valid Until: 1970-01-01
Product In-Stock: PreOrder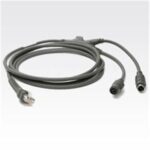 Zebra MOTOROLA CBLE SCANNER UNI KBW 7FT Keyboard Wedge Cable: PS/2 Power Port 7ft. Straight
Your review
* Review is required
Email
* Email is required
Add photos or video to your review