Yealink CPW90-BT-Single Wireless Microphone
$250.00
Email when stock available
Features:
Yealink CPW90-BT-Single Wireless Microphone
The Yealink CPW90 is a CP Wireless Expansion Mic which works as an audio input device for Yealink CP960 conference phone. It features superior audio technology and supports 360-degree voice pickup range at a radius of up to 10 feet (3 meters) without any wiring troubles. Capacitive mute touchpad plus place-and-charge charger cradle round out its user-friendly features, making Yealink CP Phone Wireless Expansion Mic CPW90 ease of use and being an ideal choice for organizations who need optimal microphone placement and wider room coverage.
– Optima HD voice
– Full duplex technology
– Muting the microphone with touchpad
– 10-foot (3-meter) 360° voice pickup
– Distance between CP960 and CPW90: 20 meters
– 800mAh battery capacity
– 19-hour talking time
– 11-day standby time
Specifications:
Manufacturer
YEALINK
Product No.
CPW90-BT-SINGLE
Colour
Silver
Items included
2 x CP Wireless Expansion Microphone
Charger Cradle
0.3m Micro USB Cable
Quick Start Guide
Manufacturer Part No:
CPW90-BT-SINGLE
Brand:
Yealink
Product Type:
–
UPC
–
Product Family:
–
Shipping Weight:
1.01 kg
PB Part No:
IPHYLK4943005
Product Model:
–
Warranty:
12 months *
* Warranty period is as stated above unless the manufacturer has chosen to specify a longer period.
All warranties are return to base unless otherwise specified.
Why is there a reasonable price displayed?
Discover the reason behind our incredibly reasonable prices! At our company, we prioritize your satisfaction and work tirelessly to offer you access to top-notch brands without breaking the bank. Our commitment to minimizing profit margins enables us to deliver affordability without compromising on quality. Shop with confidence and explore a wide range of reputable products at budget-friendly rates. Your satisfaction is our priority!
Yealink CPW90-BT-Single Wireless Microphone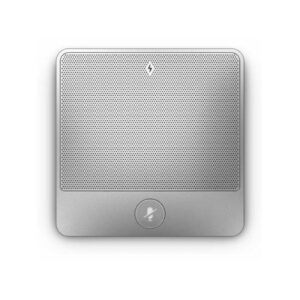 Yealink CPW90-BT-Single Wireless Microphone The Yealink CPW90 is a CP Wireless Expansion Mic which works as an audio input device for Yealink CP960 conference phone. It features superior audio technology and supports 360-degree voice pickup range at a radius of up to 10 feet (3 meters) without any wiring troubles. Capacitive mute touchpad plus place-and-charge charger cradle round out its user-friendly features, making Yealink CP Phone Wireless Expansion Mic CPW90 ease of use and being an ideal choice for organizations who need optimal microphone placement and wider room coverage. - Optima HD voice - Full duplex technology - Muting the microphone with touchpad - 10-foot (3-meter) 360° voice pickup - Distance between CP960 and CPW90: 20 meters - 800mAh battery capacity - 19-hour talking time - 11-day standby time
Product SKU: CPW90-BT-SINGLE
Product Brand: Yealink
Product Currency: NZD
Product Price: 251.00
Price Valid Until: 1970-01-01
Product In-Stock: PreOrder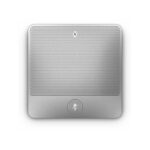 Yealink CPW90-BT-Single Wireless Microphone
Your review
* Review is required
Email
* Email is required
Add photos or video to your review