Toilet Suite – Two Piece 2008 S-Pan Rimless Flushing
$286.20 (-44%)
or 6 weekly interest-free payments from $26.48 with
Calculate shipping price
Please fill in the fields below with the shipping destination details in order to calculate the shipping cost.
Toilet Gazia 2008
* 140mm set out- "S"-trap (waste through floor) 
* Quality full vitreous china close coupled cistern and pan 
* An economic European style with simple clean lines 
* "WaterMark" Dual flush (3/6 litres) water conserving cistern 
* Efficient box rim flushing pan 
* Heavy duty comfortable resin plastic seat with cushioned bumpers 
* Soft Closing Seat included 
* Quiet fast filling cistern 
* Side fixing screws for pan does not collect dust 
* 3-year warranty 
Packaging Dimension:
Included in the price:

Toilet Pan – Two Piece 2008 Base S-Pan x 1
Weight:20.00KG. Dimension:0.68 x 0.53 x 0.39 (0.14056)CBM

Toilet Cistern – Two Piece 2008 x 1
Weight:10.00KG. Dimension:0.46 x 0.42 x 0.21 (0.04057)CBM
Why do you find such a reasonable price?
The reason behind the exceptional affordability of our products lies in our unwavering dedication to providing customers with the best possible value. We have meticulously streamlined our operations and supply chain, striving to maintain the lowest possible margins while upholding the quality and authenticity of the brands we offer. Our focus remains firmly fixed on ensuring that every customer can access premium products at a cost that won't strain their budget. By diligently working to optimize costs without compromising on excellence, we are delighted to present you with an impressive array of products that meet both your aspirations and financial comfort. Rest assured, our commitment to delivering outstanding value will continue to be the driving force behind our business practices.
Toilet Suite - Two Piece 2008 S-Pan Rimless Flushing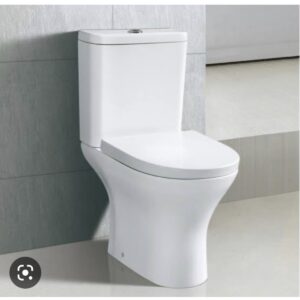 Toilet Gazia 2008
* 140mm set out- "S"-trap (waste through floor) 
* Quality full vitreous china close coupled cistern and pan 
* An economic European style with simple clean lines 
* "WaterMark" Dual flush (3/6 litres) water conserving cistern 
* Efficient box rim flushing pan 
* Heavy duty comfortable resin plastic seat with cushioned bumpers 
* Soft Closing Seat included 
* Quiet fast filling cistern 
* Side fixing screws for pan does not collect dust 
* 3-year warranty 
Product SKU: 2008 S Pan
Product Currency: NZD
Product Price: $159.00
Price Valid Until: 1970-01-01
Product In-Stock: InStock
Additional information
| | |
| --- | --- |
| Weight | 20 kg |
| Dimensions | 530 × 680 × 390 mm |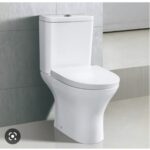 Toilet Suite - Two Piece 2008 S-Pan Rimless Flushing
Your review
* Review is required
Email
* Email is required
Add photos or video to your review