Thronmax TMAX-M3 MDrill Dome 48Khz
Out Of Stock
Roll over image to zoom in
Click to open expanded view
Email when stock available
Features:
Vertigain Technology®
Vertigain technology® allows recording in unparalleled broadcast quality, with up to 10% more clarity & accuracy than other USB microphones.
2 Recording Patterns
Cardioid and Omni-directional. For different application you can choose one of them. Cardioid mode mostly use for Vocal recording , omnidirectional mode for video conference or for meeting applications.
RealTime Monitoring
The Thronmax MDrill Dome comes equipped with a 3.5-millimeter headphone jack and allows you to listen to what you're recording in real-time, without latency delays. You can adjust the volume of your headphones using a control on the front of the microphone.
Works Great With Your Favorite Applications
Plug & Play – No Driver Needed
Supports Windows, Linux, Mac and PS4 Platforms, Easy Plug and Play, No Drivers Required.
Suggested Applications
Specifications:
Power Required/Consumption
5V 150mA
Sample Rate
48kHz
Bit Rate
16bit
16mm and 10mm condenser high quality capsule
2 condenser capsules can record any situation
Recording Patterns
Cardioid, Omni-Directional
Frequency Response
20Hz – 20kHz
Package Content
Thronmax Dome microphone
Microphone Stand
User Guide
2 meters Type C braided cable
Thronmax Stickers and warranty card
Manufacturer Part No:
TMAX-M3
Brand:
Thronmax
Product Type:
–
UPC
–
Product Family:
–
Shipping Weight:
1 kg
PB Part No:
AUDTHX22032689
Product Model:
TMAX-M3
Warranty:
12 months *
* Warranty period is as stated above unless the manufacturer has chosen to specify a longer period.
All warranties are return to base unless otherwise specified.
Why is there a reasonable price displayed?
Discover the reason behind our incredibly reasonable prices! At our company, we prioritize your satisfaction and work tirelessly to offer you access to top-notch brands without breaking the bank. Our commitment to minimizing profit margins enables us to deliver affordability without compromising on quality. Shop with confidence and explore a wide range of reputable products at budget-friendly rates. Your satisfaction is our priority!
Thronmax TMAX-M3 MDrill Dome 48Khz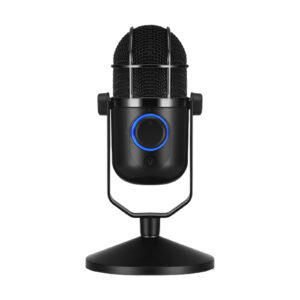 Vertigain Technology® Vertigain technology® allows recording in unparalleled broadcast quality, with up to 10% more clarity & accuracy than other USB microphones. 2 Recording Patterns Cardioid and Omni-directional. For different application you can choose one of them. Cardioid mode mostly use for Vocal recording , omnidirectional mode for video conference or for meeting applications. RealTime Monitoring The Thronmax MDrill Dome comes equipped with a 3.5-millimeter headphone jack and allows you to listen to what you're recording in real-time, without latency delays. You can adjust the volume of your headphones using a control on the front of the microphone. Works Great With Your Favorite Applications Plug & Play - No Driver Needed Supports Windows, Linux, Mac and PS4 Platforms, Easy Plug and Play, No Drivers Required. Suggested Applications
Product SKU: TMAX-M3
Product Currency: NZD
Price Valid Until: 1970-01-01
Product In-Stock: SoldOut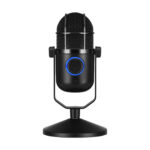 Thronmax TMAX-M3 MDrill Dome 48Khz
Your review
* Review is required
Email
* Email is required
Add photos or video to your review