Reducer Metal 300/250dia 2xLipSeal SE/SE
$197.40 (-54%)
or 6 weekly interest-free payments from $15.27 with
Calculate shipping price
Please fill in the fields below with the shipping destination details in order to calculate the shipping cost.
G/S = Galvanised Steel.
G/S reducers are all BE/SE (Big End/Small End)
Can be made to SE/SE on request
Duct Wrap and Thermobreak can be applied to most fittings for insulation.
See also Plastic Multi Reducer 'VE310' and Flexible Reducer 'FlexReducer'
Please Note:
Before placing your order, confirming the exact model with your technician is best. We cannot provide refunds, replacements, or exchanges for incorrectly ordered products.
*Remember that the second product image displays the accurate item, while the first image pertains to the product category.
Reducer Metal 300/250dia 2xLipSeal SE/SE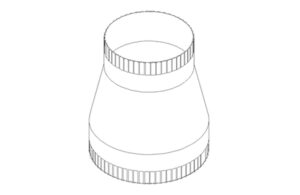 G/S = Galvanised Steel. G/S reducers are all BE/SE (Big End/Small End) Can be made to SE/SE on request Duct Wrap and Thermobreak can be applied to most fittings for insulation. See also Plastic Multi Reducer 'VE310' and Flexible Reducer 'FlexReducer'
Product SKU: LSR30/25
Product Currency: NZD
Price Valid Until: 1970-01-01
Product In-Stock: InStock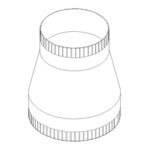 Reducer Metal 300/250dia 2xLipSeal SE/SE
Your review
* Review is required
Email
* Email is required
Add photos or video to your review