Raspberry Pi Zero WH With Pre-soldered GPIO Header 1GHz BCM2835 Single-Core CPU, 512MB RAM, 802.11 b/g/n wireless LAN, Bluetooth 4.1, BLE, Mini HDMI, Micro USB On-The-Go (OTG), Micro USB Power Port, HAT-Compatible 40-pin Header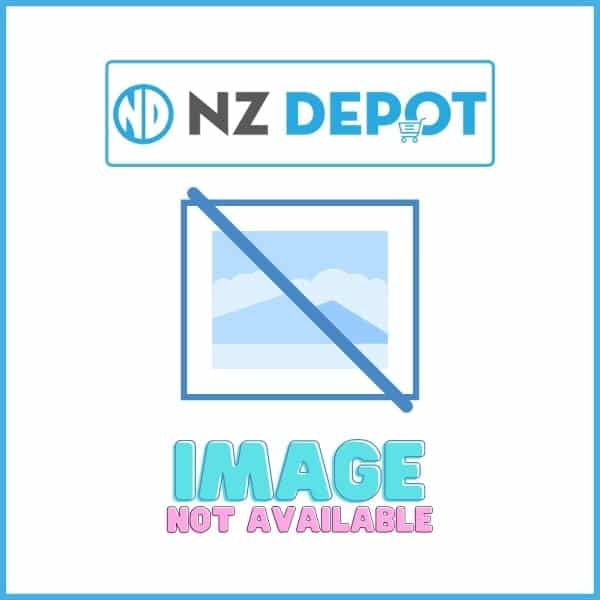 Out Of Stock
Roll over image to zoom in
Click to open expanded view
Email when stock available
Features:
A tiny Raspberry Pi that's affordable enough for any project – now with WiFi and Bluetooth! This WH version includes a 40-pin GPIO header professionally soldered into place for you – no soldering required!
The Raspberry Pi Zero WH is the smallest member of the Raspberry Pi family but still packs a LOT of features including WiFi, Bluetooth, mini-HDMI, a micro-USB port and camera connector.
The familiar 40-pin GPIO header from the larger Raspberry Pis is included (soldered in place for you), great for adding HATs and pHATs or simply connecting your project components with jumper wires.
In terms of computing power the Zero WH features a 1GHz processor (BCM2835) and 512MB RAM – not as powerful as the mighty Raspberry Pi 4 of course, but still plenty of grunt for a huge range of fun projects.
Raspberry Pi Zero WH (with pre-soldered header) Details:
– BCM2835 (same as Pi 1) but up-clocked to 1GHz, so 40% faster
– 512MB RAM
– Mini HDMI
– USB On-The-Go port
– Micro USB power
– HAT-compatible 40-pin header pre-soldered
– Composite video and reset headers
– CSI camera connector
– 802.11b/g/n Wireless LAN
– Bluetooth 4.1
– Bluetooth Low Energy (BLE)
Specifications:
Manufacturer Part No:
SC0065
Brand:
Raspberry Pi
Product Type:
With Pre-soldered GPIO Header
UPC
–
Product Family:
Zero
Shipping Weight:
0.3 kg
PB Part No:
SEVRBP0422
Product Model:
WH
Warranty:
12 months *
* Warranty period is as stated above unless the manufacturer has chosen to specify a longer period.
All warranties are return to base unless otherwise specified.
Why is there a reasonable price displayed?
Discover the reason behind our incredibly reasonable prices! At our company, we prioritize your satisfaction and work tirelessly to offer you access to top-notch brands without breaking the bank. Our commitment to minimizing profit margins enables us to deliver affordability without compromising on quality. Shop with confidence and explore a wide range of reputable products at budget-friendly rates. Your satisfaction is our priority!
Raspberry Pi Zero WH With Pre-soldered GPIO Header 1GHz BCM2835 Single-Core CPU, 512MB RAM, 802.11 b/g/n wireless LAN, Bluetooth 4.1, BLE, Mini HDMI, Micro USB On-The-Go (OTG), Micro USB Power Port, HAT-Compatible 40-pin Header

A tiny Raspberry Pi that's affordable enough for any project - now with WiFi and Bluetooth! This WH version includes a 40-pin GPIO header professionally soldered into place for you - no soldering required! The Raspberry Pi Zero WH is the smallest member of the Raspberry Pi family but still packs a LOT of features including WiFi, Bluetooth, mini-HDMI, a micro-USB port and camera connector. The familiar 40-pin GPIO header from the larger Raspberry Pis is included (soldered in place for you), great for adding HATs and pHATs or simply connecting your project components with jumper wires. In terms of computing power the Zero WH features a 1GHz processor (BCM2835) and 512MB RAM - not as powerful as the mighty Raspberry Pi 4 of course, but still plenty of grunt for a huge range of fun projects. Raspberry Pi Zero WH (with pre-soldered header) Details: - BCM2835 (same as Pi 1) but up-clocked to 1GHz, so 40% faster - 512MB RAM - Mini HDMI - USB On-The-Go port - Micro USB power - HAT-compatible 40-pin header pre-soldered - Composite video and reset headers - CSI camera connector - 802.11b/g/n Wireless LAN - Bluetooth 4.1 - Bluetooth Low Energy (BLE)
Product SKU: SC0065
Product Brand: Raspberry Pi
Product Currency: NZD
Price Valid Until: 1970-01-01
Product In-Stock: SoldOut
Additional information
| | |
| --- | --- |
| Brand | |
| Part Number | |
| MPN | |
| GTIN | |
Raspberry Pi Zero WH With Pre-soldered GPIO Header 1GHz BCM2835 Single-Core CPU, 512MB RAM, 802.11 b/g/n wireless LAN, Bluetooth 4.1, BLE, Mini HDMI, Micro USB On-The-Go (OTG), Micro USB Power Port, HAT-Compatible 40-pin Header
Your review
* Review is required
Email
* Email is required
Add photos or video to your review