Raspberry Pi Official HQ Camera M12 Mount High-Quality Camera with modified metalwork that supports M12-mount lenses natively
Email when stock available
Features:
NOTE: A M12 Mount lens is required and sold seperated.
NOTE: The Raspberry PI HQ – M12 Mount variant is not compatible with CS lenses.
The Raspberry Pi High Quality Camera is an affordable high-quality camera from Raspberry Pi. It offers 12-megapixel resolutionn and a 7.9mm-diagonal sensor for impressive low-light performance. The M12 Mount variant is designed to work with most interchangeable M12 lenses.
Available M12 Lenses Include:
–
5 Megapixel, 25mm, telephoto lens
–
12 Megapixel, 2.7mm, wide angle
–
12 Megapixel, 8mm, portrait
Specifications:
Sensor:
Sony IMX477R stacked, back-illuminated sensor
Resolution:
12.3 megapixels
Sensor size:
7.9mm sensor diagonal
Pixel size:
1.55µm x 1.55µm
Output:
RAW12/10/8, COMP8
Back focus length of lens:
2.6mm-11.8mm
Lens sensor format:
1/2.3″ (7.9mm) or larger
IR cut filter:
Integrated (Can be removed to enable IR sensitivity. – Modification is irreversible.)
Ribbon cable length:
200mm
Tripod mount:
1/4″-20
Includes:
Raspberry Pi HQ Camera – M12 w/ 1/4′-20 tripod mount
Dust cap
A 150mm Ribbon cable
Manufacturer Part No:
SC0870
Brand:
Raspberry Pi
Product Type:
M12 Mount
UPC
–
Product Family:
Official
Shipping Weight:
0.1 kg
PB Part No:
SEVRBP0400
Product Model:
HQ Camera
Warranty:
12 months *
* Warranty period is as stated above unless the manufacturer has chosen to specify a longer period.
All warranties are return to base unless otherwise specified.
Why is there a reasonable price displayed?
Discover the reason behind our incredibly reasonable prices! At our company, we prioritize your satisfaction and work tirelessly to offer you access to top-notch brands without breaking the bank. Our commitment to minimizing profit margins enables us to deliver affordability without compromising on quality. Shop with confidence and explore a wide range of reputable products at budget-friendly rates. Your satisfaction is our priority!
Raspberry Pi Official HQ Camera M12 Mount High-Quality Camera with modified metalwork that supports M12-mount lenses natively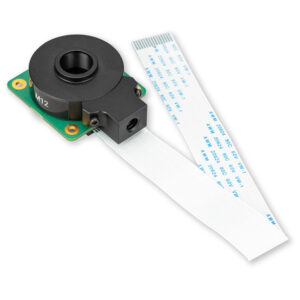 NOTE: A M12 Mount lens is required and sold seperated. NOTE: The Raspberry PI HQ - M12 Mount variant is not compatible with CS lenses. The Raspberry Pi High Quality Camera is an affordable high-quality camera from Raspberry Pi. It offers 12-megapixel resolutionn and a 7.9mm-diagonal sensor for impressive low-light performance. The M12 Mount variant is designed to work with most interchangeable M12 lenses. Available M12 Lenses Include: - 5 Megapixel, 25mm, telephoto lens - 12 Megapixel, 2.7mm, wide angle - 12 Megapixel, 8mm, portrait
Product SKU: SC0870
Product Brand: Raspberry Pi
Product Currency: NZD
Price Valid Until: 1970-01-01
Product In-Stock: SoldOut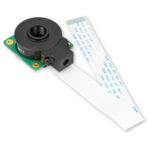 Raspberry Pi Official HQ Camera M12 Mount High-Quality Camera with modified metalwork that supports M12-mount lenses natively
Your review
* Review is required
Email
* Email is required
Add photos or video to your review