Raspberry Pi Official Camera Module 3 Updated Version from Camera Module 2, Build-In 12M Pixel Sony IMX708 Image Sensor Module
Email when stock available
Features:
The Raspberry Pi Camera Module 3 is the latest entry in the mainstream RPi camera line-up, and the successor to the popular Camera Module 2. Built around a 12-megapixel Sony IMX708 image sensor module, Camera Module 3 offers a few key enhancements over its predecessor. Improved low-light sensitivity makes for better photos and output in situations where there's not a lot of light. The module also features powered autofocus making it easier to get a sharp picture output. Finally the Camera Module 3 features High Dynamic Range (HDR) support expanding the range of color and contrast in the output.
– Back-illuminated, stacked CMOS 12-megapixel Sony IMX708 image sensor
– High signal-to-noise ratio (SNR)
– Built-in 2D Dynamic Defect Pixel Correction (DPC)
– Phase Detection Autofocus (PDAF) for rapid autofocus
– QBC Re-mosaic function
– HDR mode (up to 3 megapixel output)
– CSI-2 serial data output
– 2-wire serial communication (supports I2C fast mode and fast mode plus)
– 2-wire serial control of focus mechanism
Not just for stills
Camera Module 3 can record full HD video at 50fps, with higher frame rates available at lower resolutions. Featuring an HDR mode and autofocus, it not only provides great stills quality, but is also a fantastic tool for video recording and streaming. Watch our video filmed entirely on Camera Module 3 to see it in action.
For developers.
Learn more about libcamera
Camera Module 3 takes advantage of the Raspberry Pi Open Source Camera System powered by libcamera. This rich set of libraries gives developers precise control over image processing and better access to the internals of Camera Module 3.
For beginners.
Learn more about Picamera2
The latest version of Raspberry Pi OS comes pre-installed with a beta of Picamera2, a Python library developed here at Raspberry Pi in Cambridge. For beginners and advanced users alike, Picamera2 is perfect for everything from home projects to machine learning applications.
Documentation.
Camera Module 3 documentation
From hardware schematics to software configuration, developers and users can find all the information they need about Camera Module 3 in our extensive and detailed documentation.
Documents:
Raspberry Pi Camera Module 3 product brief
Raspberry Pi Camera Module 3 Standard mechanical drawing
Raspberry Pi Camera Module 3 Wide mechanical drawing
Shot on Camera Module 3
Specifications:
Sensor
Back-illuminated, stacked CMOS 12-megapixel Sony IMX708 image sensor
Resolution:
11.9 megapixels
Sensor size:
7.4mm sensor diagonal
Pixel size:
1.4µm x 1.4µm
Horizontal/vertical:
4608 x 2592 pixels
Diagonal field of view:
75 degrees (Camera Module 3, Camera Module 3 NoIR), 120 degrees (Camera Module 3 Wide, Camera Module 3 NoIR Wide)
Common video modes:
1080p50, 720p100, 480p120
Output:
RAW10
IR cut filter:
Integrated in standard variants; not present in NoIR variants
Dimensions:
25 x 24 x 11.5mm (12.4mm height for Wide variants)
Ribbon cable length:
140mm
Cable connector:
15 x 1mm FPC
Includes:
Raspberry Pi Camera Module 3
150mm CSI cable
Cable compatibility:
All models of Raspberry Pi Zero require a Raspberry Pi Zero camera cable to connect to the Raspberry Pi Camera Module; the standard cable supplied with the camera is not compatible with the smaller Raspberry Pi Zero camera connector. Suitable cables are supplied with the Raspberry Pi Zero Case.
Manufacturer Part No:
SC0872
Brand:
Raspberry Pi
Product Type:
–
UPC
–
Product Family:
Official
Shipping Weight:
0.1 kg
PB Part No:
SEVRBP0396
Product Model:
Camera Module 3
Warranty:
12 months *
* Warranty period is as stated above unless the manufacturer has chosen to specify a longer period.
All warranties are return to base unless otherwise specified.
Why is there a reasonable price displayed?
Discover the reason behind our incredibly reasonable prices! At our company, we prioritize your satisfaction and work tirelessly to offer you access to top-notch brands without breaking the bank. Our commitment to minimizing profit margins enables us to deliver affordability without compromising on quality. Shop with confidence and explore a wide range of reputable products at budget-friendly rates. Your satisfaction is our priority!
Raspberry Pi Official Camera Module 3 Updated Version from Camera Module 2, Build-In 12M Pixel Sony IMX708 Image Sensor Module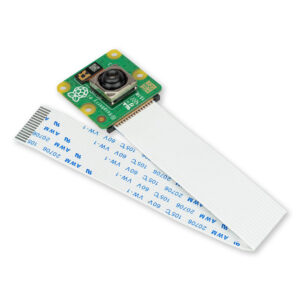 The Raspberry Pi Camera Module 3 is the latest entry in the mainstream RPi camera line-up, and the successor to the popular Camera Module 2. Built around a 12-megapixel Sony IMX708 image sensor module, Camera Module 3 offers a few key enhancements over its predecessor. Improved low-light sensitivity makes for better photos and output in situations where there's not a lot of light. The module also features powered autofocus making it easier to get a sharp picture output. Finally the Camera Module 3 features High Dynamic Range (HDR) support expanding the range of color and contrast in the output. - Back-illuminated, stacked CMOS 12-megapixel Sony IMX708 image sensor - High signal-to-noise ratio (SNR) - Built-in 2D Dynamic Defect Pixel Correction (DPC) - Phase Detection Autofocus (PDAF) for rapid autofocus - QBC Re-mosaic function - HDR mode (up to 3 megapixel output) - CSI-2 serial data output - 2-wire serial communication (supports I2C fast mode and fast mode plus) - 2-wire serial control of focus mechanism Not just for stills Camera Module 3 can record full HD video at 50fps, with higher frame rates available at lower resolutions. Featuring an HDR mode and autofocus, it not only provides great stills quality, but is also a fantastic tool for video recording and streaming. Watch our video filmed entirely on Camera Module 3 to see it in action. For developers. Learn more about libcamera Camera Module 3 takes advantage of the Raspberry Pi Open Source Camera System powered by libcamera. This rich set of libraries gives developers precise control over image processing and better access to the internals of Camera Module 3. For beginners. Learn more about Picamera2 The latest version of Raspberry Pi OS comes pre-installed with a beta of Picamera2, a Python library developed here at Raspberry Pi in Cambridge. For beginners and advanced users alike, Picamera2 is perfect for everything from home projects to machine learning applications. Documentation. Camera Module 3 documentation From hardware schematics to software configuration, developers and users can find all the information they need about Camera Module 3 in our extensive and detailed documentation. Documents: Raspberry Pi Camera Module 3 product brief Raspberry Pi Camera Module 3 Standard mechanical drawing Raspberry Pi Camera Module 3 Wide mechanical drawing Shot on Camera Module 3
Product SKU: SC0872
Product Brand: Raspberry Pi
Product Currency: NZD
Price Valid Until: 1970-01-01
Product In-Stock: SoldOut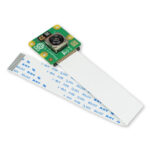 Raspberry Pi Official Camera Module 3 Updated Version from Camera Module 2, Build-In 12M Pixel Sony IMX708 Image Sensor Module
Your review
* Review is required
Email
* Email is required
Add photos or video to your review