MOXA Secure Router EDR-G902 Industrial secure routers with firewall/NAT/VPN
Email when stock available
Features:
Data sheet Download Here
https://www.moxa.com/getmedia/0676867c-db1e-4a37-9ac4-aaea52a1afd5/moxa-edr-g902-series-datasheet-v1.1.pdf
Industrial Gigabit firewall/NAT secure router with 1 WAN port, 10 VPN tunnels, 0 to 60°C operating temperature
Features and Benefits
Firewall/NAT/VPN/Router all-in-one
Secure remote access tunnel with VPN
Stateful firewall protects critical assets
Inspect industrial protocols with PacketGuard technology
Easy network setup with Network Address Translation (NAT)
Dual WAN redundant interfaces through public networks
Support for VLANs in different interfaces
-40 to 75°C operating temperature range (-T model)
Security features based on IEC 62443/NERC CIP
Specifications:
Manufacturer Part No:
EDR-G902
Brand:
MOXA
Product Type:
–
UPC
–
Product Family:
Secure Router
Shipping Weight:
1 kg
PB Part No:
IPCMXAEDRG90201
Product Model:
EDR-G902
Warranty:
60 months *
* Warranty period is as stated above unless the manufacturer has chosen to specify a longer period.
All warranties are return to base unless otherwise specified.
Why is there a reasonable price displayed?
Discover the reason behind our incredibly reasonable prices! At our company, we prioritize your satisfaction and work tirelessly to offer you access to top-notch brands without breaking the bank. Our commitment to minimizing profit margins enables us to deliver affordability without compromising on quality. Shop with confidence and explore a wide range of reputable products at budget-friendly rates. Your satisfaction is our priority!
MOXA Secure Router EDR-G902 Industrial secure routers with firewall/NAT/VPN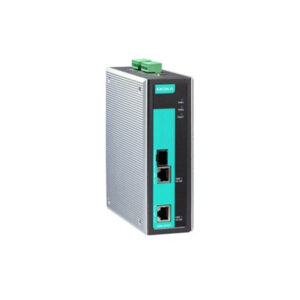 Data sheet Download Here https://www.moxa.com/getmedia/0676867c-db1e-4a37-9ac4-aaea52a1afd5/moxa-edr-g902-series-datasheet-v1.1.pdf Industrial Gigabit firewall/NAT secure router with 1 WAN port, 10 VPN tunnels, 0 to 60°C operating temperature Features and Benefits Firewall/NAT/VPN/Router all-in-one Secure remote access tunnel with VPN Stateful firewall protects critical assets Inspect industrial protocols with PacketGuard technology Easy network setup with Network Address Translation (NAT) Dual WAN redundant interfaces through public networks Support for VLANs in different interfaces -40 to 75°C operating temperature range (-T model) Security features based on IEC 62443/NERC CIP
Product SKU: EDR-G902
Product Brand: MOXA
Product Currency: NZD
Price Valid Until: 1970-01-01
Product In-Stock: SoldOut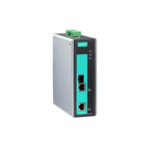 MOXA Secure Router EDR-G902 Industrial secure routers with firewall/NAT/VPN
Your review
* Review is required
Email
* Email is required
Add photos or video to your review