HP HPE 263474-B22 KVM CAT5 Cable 6ft-Qty 8
$36.00
Email when stock available
Features:
Category 5 (CAT 5) cable is typically used in local area networks (LAN) and premises cabling. CAT 5e cabling is an enhanced version of CAT 5. The stringent specifications ensure optimal transmission speeds and reduce crosstalk for reliable gigabit ethernet and data networks. HP offers CAT 5e cables in various lengths and types: Lengths from 1.2m (4ft) to 15.2m (50ft) Straight-pinned and cross-pinned types
PB Tech is a HP Gold Partner
Specifications:
Weight
2.20 lb
Dimensions (W x D x H)
2.5 x 8.25 x 9.75 in
Manufacturer Part No:
263474-B22
Brand:
HP
Product Type:
–
UPC
–
Product Family:
–
Shipping Weight:
3 kg
PB Part No:
CABHPE1003389
Product Model:
–
Warranty:
12 months *
* Warranty period is as stated above unless the manufacturer has chosen to specify a longer period.
All warranties are return to base unless otherwise specified.
Why is there a reasonable price displayed?
Discover the reason behind our incredibly reasonable prices! At our company, we prioritize your satisfaction and work tirelessly to offer you access to top-notch brands without breaking the bank. Our commitment to minimizing profit margins enables us to deliver affordability without compromising on quality. Shop with confidence and explore a wide range of reputable products at budget-friendly rates. Your satisfaction is our priority!
HP HPE 263474-B22 KVM CAT5 Cable 6ft-Qty 8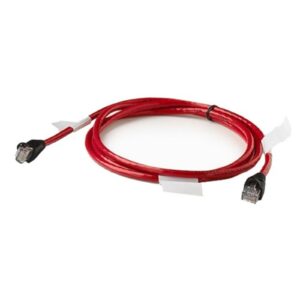 Category 5 (CAT 5) cable is typically used in local area networks (LAN) and premises cabling. CAT 5e cabling is an enhanced version of CAT 5. The stringent specifications ensure optimal transmission speeds and reduce crosstalk for reliable gigabit ethernet and data networks. HP offers CAT 5e cables in various lengths and types: Lengths from 1.2m (4ft) to 15.2m (50ft) Straight-pinned and cross-pinned types PB Tech is a HP Gold Partner
Product SKU: 263474-B22
Product Brand: HP
Product Currency: NZD
Product Price: 43.00
Price Valid Until: 1970-01-01
Product In-Stock: PreOrder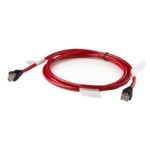 HP HPE 263474-B22 KVM CAT5 Cable 6ft-Qty 8
Your review
* Review is required
Email
* Email is required
Add photos or video to your review