FLEXSON FLXSAWX4WM1021 Wall Mount x4 Amp, Black x1
Out Of Stock
Roll over image to zoom in
Click to open expanded view
Email when stock available
Features:
WALL MOUNT FOR 4 SONOS AMPS, BLACK
Free up space with the Flexson Wall Mount for 4 Sonos Amps, the perfect way to wall mount up to four Sonos Amps. Once mounted the Sonos Amps are quickly fitted. The clever hinged frame is designed to make cabling simpler and if required the connections are easily accessible once the install is completed. Once the frame is closed and secured with the security screw, the units cannot be removed. In addition for extra security, a padlock can be fitted. From the front, the cables are concealed behind a colour matched cable cover.
-Suitable for use with Sonos Amp
-Holds four Sonos Amps with concealed cable management
-Hinged design allows rear access to all four units for easy cabling
-The frame can be hinged left or right
-Sonos Amps can be secured with included security screw or additional padlock
-High-grade steel construction
-Designed and manufactured in the UK
Specifications:
Colour:
Black
Weight (Kg):
5.72
Depth (mm):
101
Width (mm):
437
Height (mm):
474
Manufacturer Part No:
FLXSAWX4WM1021
Brand:
FLEXSON
Product Type:
–
UPC
–
Product Family:
–
Shipping Weight:
1.01 kg
PB Part No:
MOAFXS1054
Product Model:
–
Warranty:
12 months *
* Warranty period is as stated above unless the manufacturer has chosen to specify a longer period.
All warranties are return to base unless otherwise specified.
Why is there a reasonable price displayed?
Discover the reason behind our incredibly reasonable prices! At our company, we prioritize your satisfaction and work tirelessly to offer you access to top-notch brands without breaking the bank. Our commitment to minimizing profit margins enables us to deliver affordability without compromising on quality. Shop with confidence and explore a wide range of reputable products at budget-friendly rates. Your satisfaction is our priority!
FLEXSON FLXSAWX4WM1021 Wall Mount x4 Amp, Black x1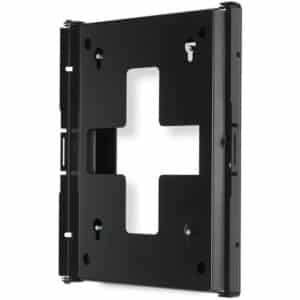 WALL MOUNT FOR 4 SONOS AMPS, BLACK Free up space with the Flexson Wall Mount for 4 Sonos Amps, the perfect way to wall mount up to four Sonos Amps. Once mounted the Sonos Amps are quickly fitted. The clever hinged frame is designed to make cabling simpler and if required the connections are easily accessible once the install is completed. Once the frame is closed and secured with the security screw, the units cannot be removed. In addition for extra security, a padlock can be fitted. From the front, the cables are concealed behind a colour matched cable cover. -Suitable for use with Sonos Amp -Holds four Sonos Amps with concealed cable management -Hinged design allows rear access to all four units for easy cabling -The frame can be hinged left or right -Sonos Amps can be secured with included security screw or additional padlock -High-grade steel construction -Designed and manufactured in the UK
Product SKU: FLXSAWX4WM1021
Product Currency: NZD
Price Valid Until: 1970-01-01
Product In-Stock: SoldOut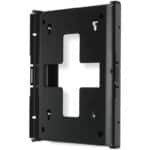 FLEXSON FLXSAWX4WM1021 Wall Mount x4 Amp, Black x1
Your review
* Review is required
Email
* Email is required
Add photos or video to your review