Filter Box Plastic (no filter) 310×310 200spigot
$287.90 (-54%)
or 6 weekly interest-free payments from $22.27 with
Calculate shipping price
Please fill in the fields below with the shipping destination details in order to calculate the shipping cost.
Can be installed at any angle.
Easily opened from one side and the filter exchanged by sliding out the old filter and sliding in the replacement
When ordering FBMA400 – please specify spigot size – from 200mm to 400mm dia
Spigots can also differ i.e. using two different spigot sizes will act as a reducer
Suitable for providing filtration on fresh air supply to commercial A/C systems
Uses panel filters as the filter medium
Bellmouth spigots are used to improve airflow into and out of the box
Dampers can be fitted to the inlet spigot to control the fresh air supply
Access panel is hinged and fitted with a toggle catch to assist service personnel
Please Note:
Before placing your order, confirming the exact model with your technician is best. We cannot provide refunds, replacements, or exchanges for incorrectly ordered products.
*Remember that the second product image displays the accurate item, while the first image pertains to the product category.
Filter Box Plastic (no filter) 310x310 200spigot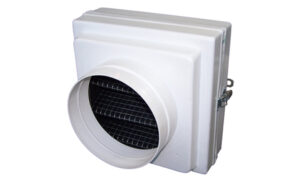 Can be installed at any angle. Easily opened from one side and the filter exchanged by sliding out the old filter and sliding in the replacement When ordering FBMA400 - please specify spigot size - from 200mm to 400mm dia Spigots can also differ i.e. using two different spigot sizes will act as a reducer Suitable for providing filtration on fresh air supply to commercial A/C systems Uses panel filters as the filter medium Bellmouth spigots are used to improve airflow into and out of the box Dampers can be fitted to the inlet spigot to control the fresh air supply Access panel is hinged and fitted with a toggle catch to assist service personnel
Product SKU: FBP200
Product Currency: NZD
Price Valid Until: 1970-01-01
Product In-Stock: InStock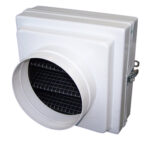 Filter Box Plastic (no filter) 310x310 200spigot
Your review
* Review is required
Email
* Email is required
Add photos or video to your review