Brateck Lumi FWS07-1 Height Adjustable Mobile Workstation with Foot Pedal & Tiltable Desktop. Work Surface 600x 520mm. Height Range 758-1128mm. Weight Cap 8Kgs. Safety Ledge Stopper. Caster Wheels.White Colour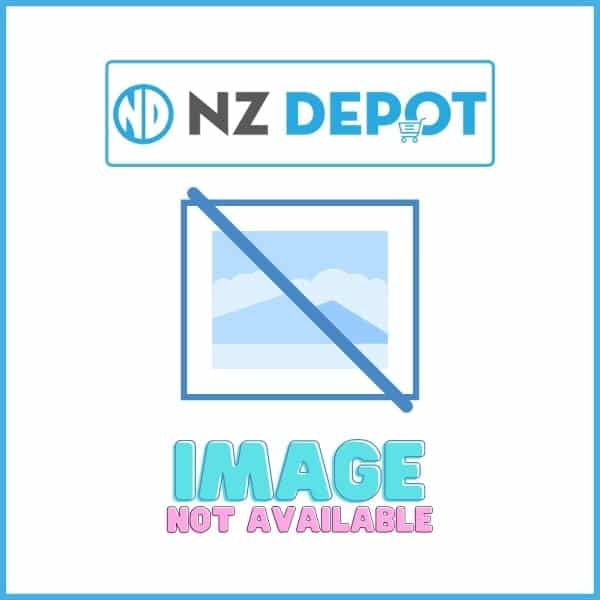 Roll over image to zoom in
Click to open expanded view
$115.00
or 6 weekly interest-free payments from $19.16 with
Calculate shipping price
Please fill in the fields below with the shipping destination details in order to calculate the shipping cost.
Features:
Brateck Height Adjustable Mobile Workstation
At the press of a pneumatic foot pedal, the FWS07-1 mobile workstation is height adjustable from 758-1128mm, so you can choose sit or stand while performing tasks or giving a presentation. Featuring a tiltable desktop, this workstation offers four tilt angles to create a comfortable working or presentation style, and its paddle lever ensures an effortless tilt adjustment. An edge stopper allows for worry-free reading and writing. The combination of the single leg and four casters enables the FWS07-1 to be portable and mobile to go anywhere you want! This workstation is easy to operate and a great addition for use in offices, schools, homes, conference rooms and more.
– Pneumatic Height Adjustment: easy operation to adjust the height for dynamic study or work
– Tiltabe Desktop: provides the optimal angles by using convenient paddle lever
– Safety Ledge Stopper: prevents your devices from slipping
– Foot Pedal: effortlessly adjusts your workstation to desired height
– Heavy-Duty Casters: offer smooth mobility with quality that lasts a lifetime
– Eco-Friendly Particle Board: features heavy-duty and moisture resistance (TSCA Title VI compliant)
Specifications:
Dimensions:
600x531x758~1128mm (23.6″x20.9″x29.8″~44.4″)
Worksurface Size(LxW):
600x520mm (23.6″x20.5″)
Tabletop Tilt Range:
0°,10°,20°,30°
Height Range:
758~1128mm (29.8″~44.4″)
Manufacturer Part No:
FWS07-1
Brand:
Brateck
Product Type:
–
UPC
–
Product Family:
Lumi
Shipping Weight:
13.3 kg
PB Part No:
MOABRA0447
Product Model:
FWS07-1
Warranty:
60 months *
* Warranty period is as stated above unless the manufacturer has chosen to specify a longer period.
All warranties are return to base unless otherwise specified.
Why is there a reasonable price displayed?
Discover the reason behind our incredibly reasonable prices! At our company, we prioritize your satisfaction and work tirelessly to offer you access to top-notch brands without breaking the bank. Our commitment to minimizing profit margins enables us to deliver affordability without compromising on quality. Shop with confidence and explore a wide range of reputable products at budget-friendly rates. Your satisfaction is our priority!
Brateck Lumi FWS07-1 Height Adjustable Mobile Workstation with Foot Pedal & Tiltable Desktop. Work Surface 600x 520mm. Height Range 758-1128mm. Weight Cap 8Kgs. Safety Ledge Stopper. Caster Wheels.White Colour

Brateck Height Adjustable Mobile Workstation At the press of a pneumatic foot pedal, the FWS07-1 mobile workstation is height adjustable from 758-1128mm, so you can choose sit or stand while performing tasks or giving a presentation. Featuring a tiltable desktop, this workstation offers four tilt angles to create a comfortable working or presentation style, and its paddle lever ensures an effortless tilt adjustment. An edge stopper allows for worry-free reading and writing. The combination of the single leg and four casters enables the FWS07-1 to be portable and mobile to go anywhere you want! This workstation is easy to operate and a great addition for use in offices, schools, homes, conference rooms and more. - Pneumatic Height Adjustment: easy operation to adjust the height for dynamic study or work - Tiltabe Desktop: provides the optimal angles by using convenient paddle lever - Safety Ledge Stopper: prevents your devices from slipping - Foot Pedal: effortlessly adjusts your workstation to desired height - Heavy-Duty Casters: offer smooth mobility with quality that lasts a lifetime - Eco-Friendly Particle Board: features heavy-duty and moisture resistance (TSCA Title VI compliant)
Product SKU: FWS07-1
Product Brand: Brateck
Product Currency: NZD
Product Price: 142.00
Price Valid Until: 1970-01-01
Product In-Stock: PreOrder
Additional information
| | |
| --- | --- |
| Brand | |
| Part Number | |
| MPN | |
| GTIN | |
Brateck Lumi FWS07-1 Height Adjustable Mobile Workstation with Foot Pedal & Tiltable Desktop. Work Surface 600x 520mm. Height Range 758-1128mm. Weight Cap 8Kgs. Safety Ledge Stopper. Caster Wheels.White Colour
Your review
* Review is required
Email
* Email is required
Add photos or video to your review