3SIXT Impact Zero Galaxy – iPhone 14 Pro Max – (MS) Clear/Glitter
$37.00
or 6 weekly interest-free payments from $6.16 with
Calculate shipping price
Please fill in the fields below with the shipping destination details in order to calculate the shipping cost.
Features:
The Impact Zero Glitter Case is a fun and vibrant design that not only provides reliable protection to your device but also adds a little bit of extra sparkle into your day.
Backed by a lifetime warranty and 2 year device repair if used with our Ultimate Screen protector. This maximum strength phone case includes active impact dispersion for up to 6 meters, an anti-microbial protection layer, and is MagSafe compatible.
– Molecular Level Impact Protection
– 6M Drop Protection
– Anti-Microbial Protection
– Included Wrist Strap
– Australian Designed
– 100% Recycled Packaging
– MagSafe Charging & Qi Charging Compatibility
– Lifetime Product Guartantee
Specifications:
Brand
3sixT
Color
Clear/Glitter
Compatible with
iphone 14 pro max
Manufacturer Part No:
IZ-0088
Brand:
3SIXT
Product Type:
–
UPC
–
Product Family:
–
Shipping Weight:
0.5 kg
PB Part No:
MPP3SI10165964
Product Model:
–
Warranty:
12 months *
* Warranty period is as stated above unless the manufacturer has chosen to specify a longer period.
All warranties are return to base unless otherwise specified.
Why is there a reasonable price displayed?
Discover the reason behind our incredibly reasonable prices! At our company, we prioritize your satisfaction and work tirelessly to offer you access to top-notch brands without breaking the bank. Our commitment to minimizing profit margins enables us to deliver affordability without compromising on quality. Shop with confidence and explore a wide range of reputable products at budget-friendly rates. Your satisfaction is our priority!
3SIXT Impact Zero Galaxy - iPhone 14 Pro Max - (MS) Clear/Glitter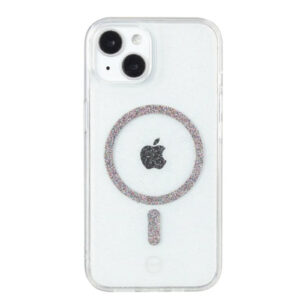 The Impact Zero Glitter Case is a fun and vibrant design that not only provides reliable protection to your device but also adds a little bit of extra sparkle into your day. Backed by a lifetime warranty and 2 year device repair if used with our Ultimate Screen protector. This maximum strength phone case includes active impact dispersion for up to 6 meters, an anti-microbial protection layer, and is MagSafe compatible. - Molecular Level Impact Protection - 6M Drop Protection - Anti-Microbial Protection - Included Wrist Strap - Australian Designed - 100% Recycled Packaging - MagSafe Charging & Qi Charging Compatibility - Lifetime Product Guartantee
Product SKU: IZ-0088
Product Brand: 3SIXT
Product Currency: NZD
Price Valid Until: 1970-01-01
Product In-Stock: PreOrder
Additional information
| | |
| --- | --- |
| Brand | |
| Part Number | |
| MPN | |
| GTIN | |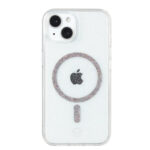 3SIXT Impact Zero Galaxy - iPhone 14 Pro Max - (MS) Clear/Glitter
Your review
* Review is required
Email
* Email is required
Add photos or video to your review